Are you a daily user of Pinterest and looking for a guide on how to see hidden pins on Pinterest? 
This is the guide where I have covered everything you need to know about the hidden Pins on Pinterest, and how the hide Pin feature works. 
Also, you can know to hide a pin and see that hidden pin on your Pinterest home feed. So stay connected.
How To See Hidden Pins On Pinterest?
Once you hide a pin on Pinterest, you can see an "Undo" option on the hidden pin that will allow you to make the hidden pin visible on your Pinterest Home Feed again. 
To see the hidden pin, the first thing you have to know is how to hide a pin on Pinterest. Follow the guide below to hide a pin from your Home Feed. 
How to Hide a Pin on Pinterest? 
Log into your Pinterest account > from the homepage, find a pin that you'd like to hide > click on the three-dots icon > Hide Pin > Select a reason, and finish!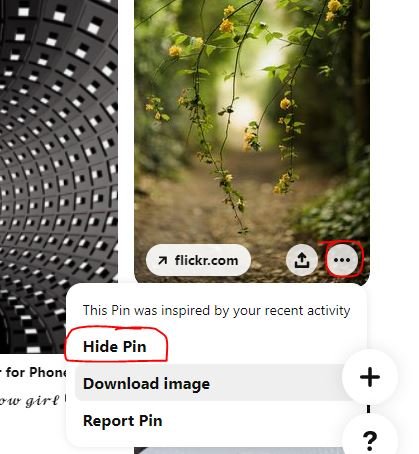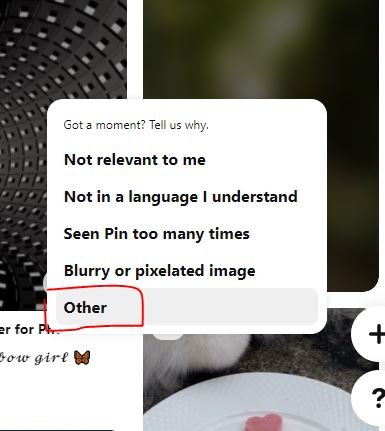 Once you hide your preferred pin from the home, you'll notice an Undo option like the image.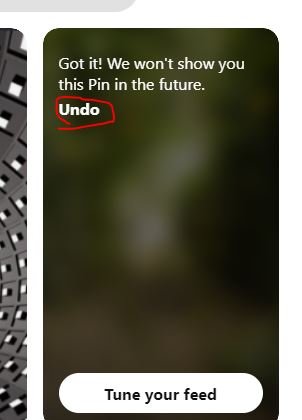 How to Unhide a Pin?
When you've hidden a pin, it's not viewable by anyone else on Pinterest. To unhide a pin:
Go to the home page and click on the profile icon in the top right corner.
In the drop-down menu, click on "Pins."
Find the pin you want to unhide and click on the pencil icon in the top right corner of the pin.
In the pop-up menu, click on "Unhide."
Your pin is now viewable to everyone on Pinterest!
How Does The Hide Pin System Works on Pinterest?
Pinterest is a visual bookmarking tool that allows users to "pin" images, videos, and other objects to their personal boards. 
The "hide pin" system is a feature that allows users to keep certain pins hidden from public view.
To hide a pin, users simply need to click on the "Hide" button located at the bottom of the pin. 
Once a pin is hidden, it will no longer be visible on the board it was originally pinned to. Users can also hide pins from their profile page and search results.
The hide pin system is a great way to keep certain pins private, especially if they are of a personal nature. 
It is also a useful tool for hiding pins that are no longer relevant or interesting.
Also Read:
Why can't I see all pins on Pinterest?
There might be so many reasons why you can't see all your Pins on Pinterest. If you're not seeing all the pins you expect to see on Pinterest, there are a few things you can check:
Make sure you're logged in. If you're not logged in, you won't be able to see some pins.
Check your settings. In your account settings, you can choose whether to see pins from people you follow, or from everyone.
Check your filter. If you have a filter turned on in your account settings, it may be hiding some pins.
Check the source. If you're looking at a specific board or pin, make sure it's not set to private. 
You can also try looking at the board or pin from a different source, like a search engine.
Check your internet connection. If you're using a slow or unreliable internet connection, you may not be able to see all the pins on a page.
If you're still having trouble seeing all the pins you expect to see, you can contact Pinterest support for help.
How Do I Unhide A Thread On Pinterest?
Thread on Pinterest is a new way to connect with your favorite brands, people, and interests. 
It's a visual conversation starter that lets you easily discover and join conversations about the things you love.
However, Have you ever hidden a thread on Pinterest and then realized you wanted to view it again? Luckily, it's easy to unhide a hidden thread. Here's how:
Log in to your Pinterest account and go to your profile.
Click on the "Settings" icon in the top right corner.
in the menu that appears, click on "Edit Profile."
Scroll down to the "Threads" section and click on the "Hidden Threads" link.
Find the hidden thread that you want to unhide and click on the "Unhide" button.
That's it! The hidden thread will now be visible on your profile again.
Final Words: 
How To See Hidden Pins On Pinterest is one of the most asked questions by the newest Pinterest users. Those users can follow today's guide to solve the issue.